Under the brand name of ÚJV Řež, we provide a wide range of services, including mainly applied research, project and engineering activities in the field of energy, industry and health. For more than 60 years history, we are among the top technology centers in the Czech Republic and in Europe. Based on experienced professionals and specialized technical infrastructure, we are able to compete for complex engagements in all areas of our focus at both a national and an international level.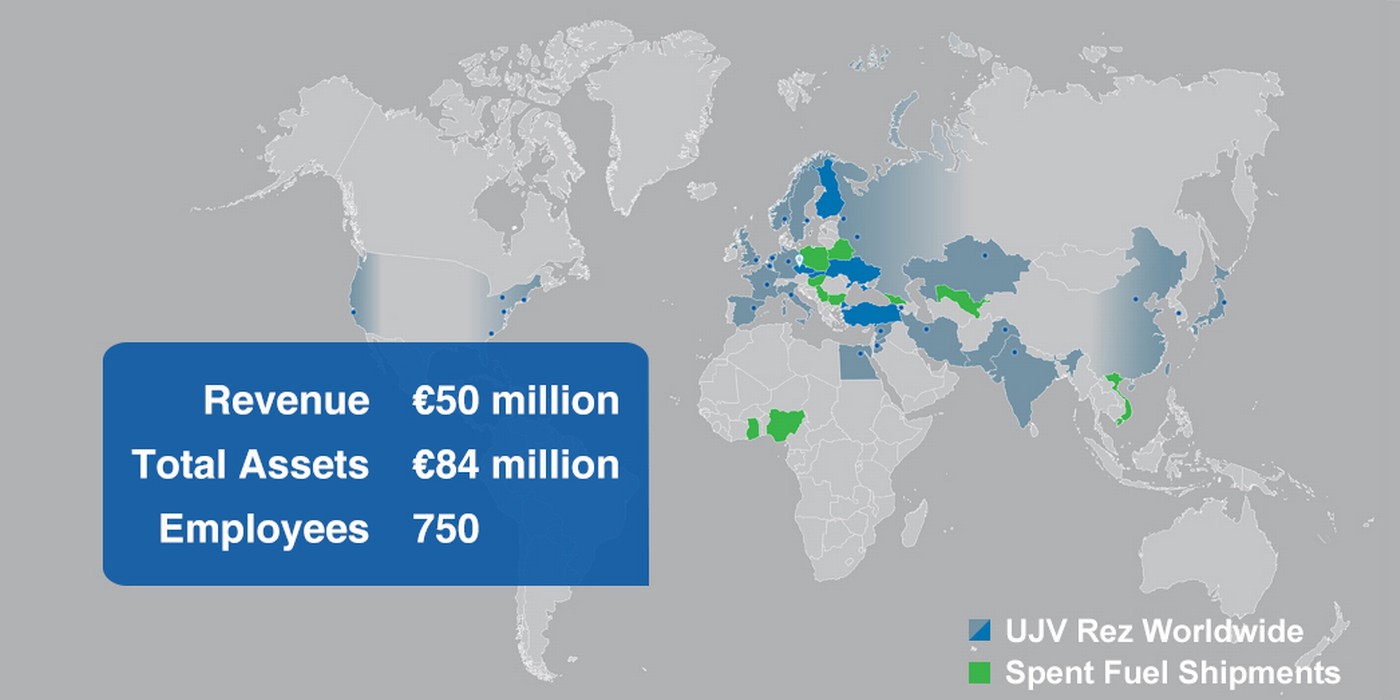 Our services guarantee the safe and efficient operation of energy resources, fuel cycle chemistry and comprehensive services for the management of radioactive and other wastes and on designing and related engineering activities. In the field of nuclear medicine, we deal with the development, production, distribution of radiopharmaceuticals and the construction and operation of positron emission tomography (PET) centers.
Identification data:
Headquarters: Hlavní 130, Řež, 250 68 Husinec
Data box ID: n3puyxq
Registered in the Commercial Register maintained by the Municipal Court in Prague, sp. zn. B 1833.
Identification number (IČ): 46356088
Tax identification number (DIČ): CZ46356088
Bank: Komerční banka a.s., Prague 1
IBAN 

CZK: CZ5401000000000001137201 

EUR: 116520227/0100 CZ7701000000000116520227

USD: 34833-0000855201/0100 CZ9801000348330000855201

SWIFT:  KOMBCZPPXXX


Portfolio of services of ÚJV Řež is synergistically complementary to the 100% owned subsidiaries, which together with ÚJV Řež form the UJV Group. The subsidiaries are:
EGP INVEST, spol. s r.o. - the project and engineering capacities of the EGP INVEST subsidiary were 1.7. 2017 merged with ÚJV Řež, a. s., Division ENERGOPROJEKT PRAHA.
Uložit