The buildings we offer for rent are located within the premises of ÚJV Řež, in the village of Husinec. The complex is located close to the capital city of Prague and has significant potential for future use. The main mission of the companies operating in the area is applied research, development, and innovation, especially in the field of nuclear power engineering.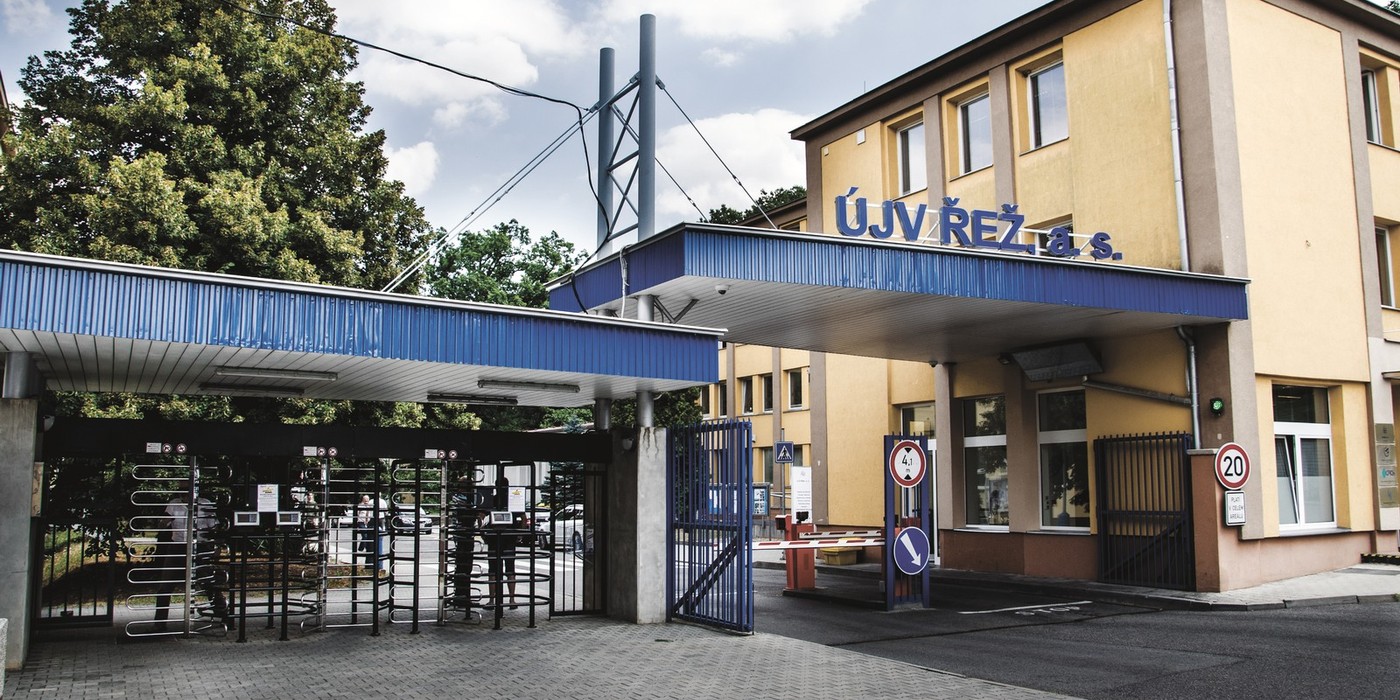 The village of Husinec, part of Řež lies in the picturesque valley of the Vltava River in the Prague – East district, less than twelve kilometers north of the capital.
The location allows for a very quick and convenient connection to the city center via the D8 motorway (Ústí nad Labem), with excellent connections to the D11 (Hradec Králové) and the R10 (Liberec) expressway.
The city center's public transport access is about 25 minutes away. There is both a train stop and a bus stop right outside the main entrance. It is approx. a 28-minute bus journey to the Kobylisy C subway station in Prague, or 23 minutes by train to "Masarykovo nádraží" train station in the Prague city center.
Equipment and services of our premises
Controlled entry  identification chip cards
Guarding – Armed Security 24 hours a day, 7 days a week, EZS Firefighters – permanent 24-hour surveillance, EPS and permanent service
Maintenance – on-site maintenance is provided for accident and maintenance work
Parking spaces – possibility to park cars outside (sufficient capacity) and inside the premises
Garages – guarded unheated garages for vans and light trucks are available in the area RA disposal – disposal of RA waste can be ensured on the premises.
(Liquid RA wastes are connected to a special sewer with its own operation mode)
Emergency – possibility of connection to the emergency plan
Possibility of conference services
Data connection – providing Internet services
Catering for employees
Doctor´s office and rehabilitation
Technical Library
The registry office
Servise charges
Service charges are between 14 CZK to 32 CZK / m2 per month depending on the type of area.
The service charges include the following services:
Maintenance, operation, repair, renovation of the Facility, including connections, sewerage, drainage ducts, pipes, gutters, cable ducts, etc .;
Drainage of waste and rainwater from the building;
Care of the surrounding area and greenery, maintenance and cleaning of the access roads including snow removal, care of the public lighting of the area;
Maintenance, repair and cleaning of parking;
Concierge service, filing room service, ATM and security agency service;
Revisions, inspections, maintenance, repair, renewal and replacement of technical equipment of the building, especially electrical, heating, ventilation and air conditioning systems, lift, installation, sanitary, fire and detection equipment, escape routes and exits, other security, telephone and other service systems. 
Administration of the facility;
Revision, maintenance, repair and renewal of equipment - Relevant parts of the pipelines or distribution systems and terminal equipment that enable energy supply, lighting, heating, ventilation, air conditioning, wastewater drainage in the premises;
Disposal of mixed and sorted waste within the standard range.